Tak jako v loňském roce i letos jsme nuceni trávit v domácnosti více času. Ať pracujeme z domova nebo se staráme o děti, které se učí na dálku. To sebou zákonitě přináší vyšší spotřeby energií a je dobré si připomenou některá pravidla.
Jak docílit úspor v domácnosti?
Voda
Mytí rukou je základ. Spolu se zvýšeným apelem na hygienu rukou však roste také spotřeba vody. Obecně se doporučuje namočit ruce, vypnout kohoutek, důkladně namydlit alespoň po dobu 20 sekund a pak znovu pustit a opláchnout. Po dobu mydlení totiž není třeba plýtvat tekoucí vodou. Jejím zastavením tak rovnou 20 sekund "šetříte". Optimálním řešením je vše řešit bezdotykově. Úsporná baterie se spouští senzoricky na pohyb rukou. Za dvacet vteřin mydlení vám zbytečně protečou až 4 litry vody. A teď si spočítejte kolik je členů rodiny a jak často si každý myje ruce.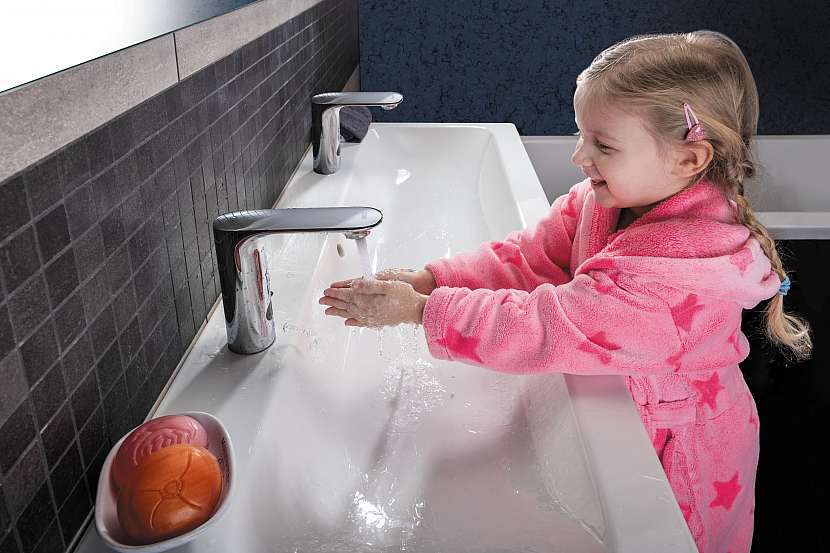 Topení
Už dávno neplatí, že se nejvíce vyplatí regulovat vnitřní teplotu během dne podle toho, zda jste v bytě nebo ne. Snižovat teplotu má smysl, když odjíždíte na delší čas. Pokud jste pryč jen během dne, tak se nevyplatí snižovat teplotu. Náklady na opětovné vytopení, byť jen o jeden či dva stupně jsou vyšší, než když budete držet konstantní teplotu. Zejména zimní noční útlumy teploty při vytápění vzduchovým tepelným čerpadlem mohou být kontraproduktivní. Následně v ranních mrazech požadujeme rychlé vyhřátí prostoru zpět na komfortní teplotu, tepelné čerpadlo nemusí mít pro tuto změnu dostatek výkonu a vynutí si připnutí bivalentního (většinou elektrického) zdroje. Platí, že průměrná teplota v bytech by měla být nižší. Vyšší více stojí a nese sebou také zdravotní rizika. "Každý stupeň nad doporučenou teplotou představuje až 5 % energie navíc v celkovém vyúčtování.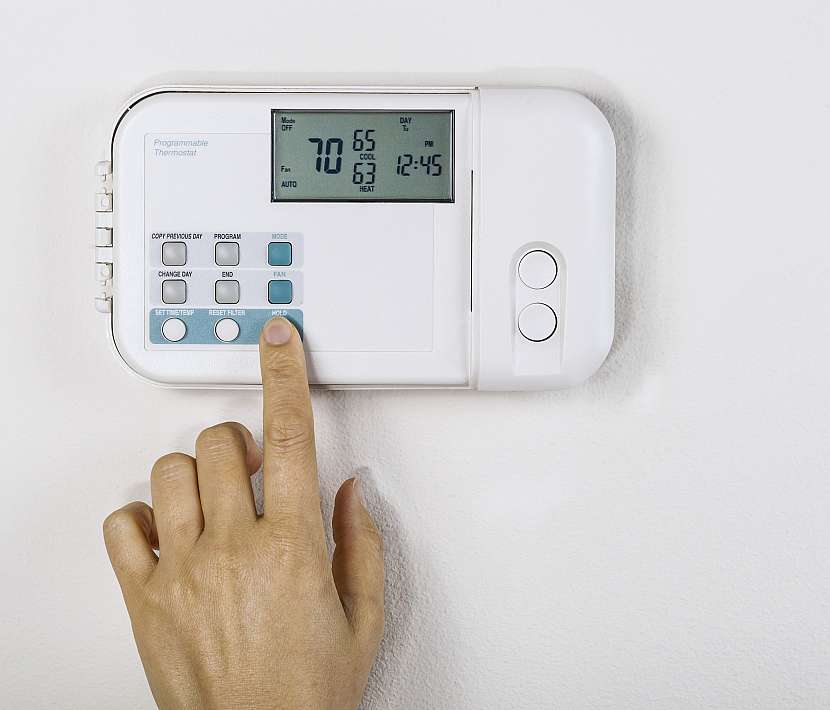 Elektřina
Základní pravidla se nemění. Používejte úsporné žárovky, řešte při výměně spotřebičů jejich energetické štítky. Nastavte správnou teplotu v lednici, máte-li myčku nádobí, zapínejte ji, až když je plná. Pokud to není nutné, perte prádlo při nižších teplotách a nepředpírejte ho, ušetříte vodu, energii a prací prostředek.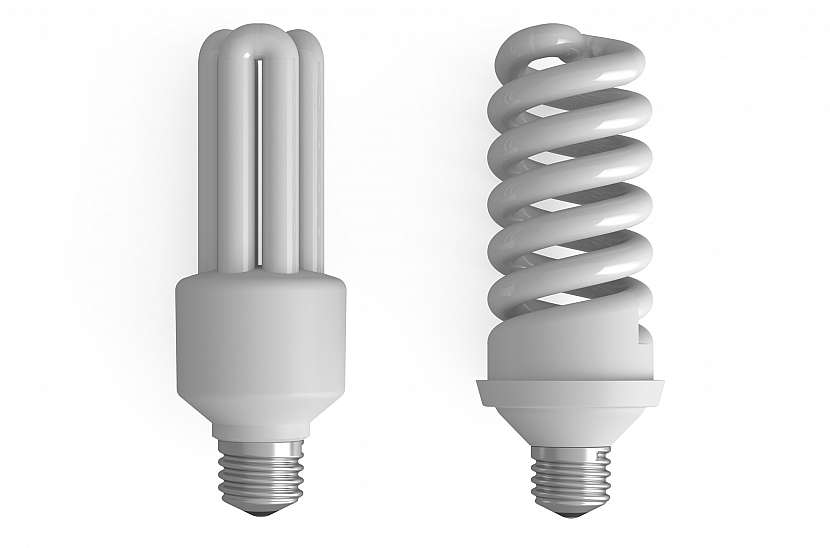 ErrorException [ Warning ]:
APPPATH/classes/Model/Helper.php [ 577 ]
572

 //echo 'HTTP Status[' . $http_status . '] Errno [' . $curl_errno . ']';


573

 return [0,0];


574

 }


575

 

576

 // Process image


577

 $image	= imagecreatefromstring( $data );


578

 $dims	= [ imagesx( $image ), imagesy( $image ) ];


579

 imagedestroy($image);


580

 

581

 return $dims;


582

 }

{PHP internal call} » Kohana_Core::error_handler(arguments)

0

integer 2

1

string

(59)

 "imagecreatefromstring(): Data is not in a recognized format"

2

string

(74)

 "/var/www/primanapady.cz.www.bootstrap/application/classes/Model/Helper.php"

3

integer 577

4

array

(4)

 ( "url" => string

(98)

 "https://img.primadoma.cz/r/4d/08/rthumb/4d081aac689007351f7cd56feafb7528_slu_63_uprava-baterie.jpg" "ch" => resource (closed) Resource id #20 "data" => string

(216)

 "<br />
<b>Fatal error</b>: Allowed memory size of 268435456 bytes exhausted (tried to allocate 36864 bytes) in <b>/www/doc/img. …" "http_status" => integer 200
)

APPPATH/classes/Model/Helper.php [ 577 ] » imagecreatefromstring(arguments)

image

string

(216)

 "<br />
<b>Fatal error</b>: Allowed memory size of 268435456 bytes exhausted (tried to allocate 36864 bytes) in <b>/www/doc/img. …"

572

 //echo 'HTTP Status[' . $http_status . '] Errno [' . $curl_errno . ']';


573

 return [0,0];


574

 }


575

 

576

 // Process image


577

 $image	= imagecreatefromstring( $data );


578

 $dims	= [ imagesx( $image ), imagesy( $image ) ];


579

 imagedestroy($image);


580

 

581

 return $dims;


582

 }


APPPATH/views/_articles/content_image_gallery_snippet.php [ 8 ] » Model_Helper::get_image_dimensions(arguments)

0

string

(98)

 "https://img.primadoma.cz/r/4d/08/rthumb/4d081aac689007351f7cd56feafb7528_slu_63_uprava-baterie.jpg"

 3

 <?php


 4

 $numerator = 1;


 5

 foreach($group_data as $data)


 6

 {


 7

 $test_url = $data['mediaserver']."r/".$data['filepath']."/rthumb/".$data['filename'];


 8

 list($width, $height) = Model_Helper::get_image_dimensions($test_url);


 9

 

10

 ?>


11

 <figure class="flex-item" style="flex:calc(<?php echo $width;?>/<?php echo $height;?>);">


12

 <a href="<?= $data["link"]?>" alt="<?php echo $data['filetitle'];?>"><img src="<?php echo $data['mediaserver']?>r/<?php echo $data['filepath']?>/column/<?php echo $data['filename']?>" alt="<?php echo $data['filetitle'];?>"></a>


13

 <figcaption><?php


SYSPATH/classes/Kohana/View.php [ 62 ] » include(arguments)

0

string

(99)

 "/var/www/primanapady.cz.www.bootstrap/application/views/_articles/content_image_gallery_snippet.php"

57

 ob_start();


58

 

59

 try


60

 {


61

 // Load the view within the current scope


62

 include $kohana_view_filename;


63

 }


64

 catch (Exception $e)


65

 {


66

 // Delete the output buffer


67

 ob_end_clean();


SYSPATH/classes/Kohana/View.php [ 359 ] » Kohana_View::capture(arguments)

0

string

(99)

 "/var/www/primanapady.cz.www.bootstrap/application/views/_articles/content_image_gallery_snippet.php"

1

array

(1)

 ( "group_data" => array

(3)

 ( 0 => array

(9)

 ( "type" => string

(5)

 "image" "filename" => string

(66)

 "0e478f1de5e9d4e1d340b499a2e5726c_depositphotos_28352299_l-2015.jpg" "filepath" => string

(5)

 "0e/47" "image_id" => string

(6)

 "205886" "filetitle" => string

(0)

 "" "filesource" => string

(13)

 "Depositphotos" "filedescription" => string

(0)

 "" "mediaserver" => string

(25)

 "https://img.primadoma.cz/" "link" => string

(75)

 "/clanek-292854-usporna-opatreni-v-domacnosti-maji-ted-vyssi-efekt/galerie/5" ) 1 => array

(9)

 ( "type" => string

(5)

 "image" "filename" => string

(58)

 "4d081aac689007351f7cd56feafb7528_slu_63_uprava-baterie.jpg" "filepath" => string

(5)

 "4d/08" "image_id" => string

(6)

 "205888" "filetitle" => string

(21)

 "SLU_63_uprava-baterie" "filesource" => string

(6)

 "Sanela" "filedescription" => string

(0)

 "" "mediaserver" => string

(25)

 "https://img.primadoma.cz/" "link" => string

(75)

 "/clanek-292854-usporna-opatreni-v-domacnosti-maji-ted-vyssi-efekt/galerie/6" ) 2 => array

(9)

 ( "type" => string

(5)

 "image" "filename" => string

(45)

 "4ce63519d4ccc20fb0d645041d90ee54_slu-76-1.jpg" "filepath" => string

(5)

 "4c/e6" "image_id" => string

(6)

 "205889" "filetitle" => string

(8)

 "SLU-76-1" "filesource" => string

(6)

 "Sanela" "filedescription" => string

(0)

 "" "mediaserver" => string

(25)

 "https://img.primadoma.cz/" "link" => string

(75)

 "/clanek-292854-usporna-opatreni-v-domacnosti-maji-ted-vyssi-efekt/galerie/7" ) )
)

354

 {


355

 throw new View_Exception('You must set the file to use within your view before rendering');


356

 }


357

 

358

 // Combine local and global data and capture the output


359

 return View::capture($this->_file, $this->_data);


360

 }


361

 

362

 }


SYSPATH/classes/Kohana/View.php [ 236 ] » Kohana_View->render()

231

 */


232

 public function __toString()


233

 {


234

 try


235

 {


236

 return $this->render();


237

 }


238

 catch (Exception $e)


239

 {


240

 /**


241

 * Display the exception message.


/var/www/primadoma-modules/articlecontent/classes/Model/Articlecontent.php [ 156 ] » Kohana_View->__toString()

151

 $group_data[$index] = $json_image_replacement[$im["remote_id"]];


152

 }


153

 $images_gallery_view = new View("_articles/content_image_gallery_snippet");


154

 $images_gallery_view->group_data = $group_data;


155

 

156

 $dt['content'] .= (string)$images_gallery_view;


157

 }


158

 

159

 // odeslání výsledku


160

 return $dt['content'];


161

 }


APPPATH/classes/Model/Articles.php [ 468 ] » Model_Articlecontent::content_replacement(arguments)

0

array

(32)

 ( "active" => string

(1)

 "Y" "401_redirect_url" => NULL "video" => array

(0)

 "howto" => array

(0)

 "embedded" => array

(1)

 ( 292854 => array

(4)

 ( "url" => string

(66)

 "https://ceskykutil.cz/clanek-243458-uspora-energii-v-rodinnem-dome" "web" => string

(16)

 "Český kutil.cz" "title" => string

(34)

 "Úspora energií v rodinném domě" "image" => string

(76)

 "https://img.primadoma.cz/r/41/35/rthumb/4135b5e6eb7c5bce4154a04aa7774942.jpg" ) ) "type" => string

(7)

 "article" "name" => string

(60)

 "Úsporná opatření v domácnosti mají teď vyšší efekt" "perex" => string

(263)

 "Tak jako v loňském roce i letos jsme nuceni trávit v domácnosti více času. Ať pracujeme z domova nebo se staráme o děti, které s …" "url" => string

(65)

 "/clanek-292854-usporna-opatreni-v-domacnosti-maji-ted-vyssi-efekt" "diskuzni_url" => string

(75)

 "/diskuze-k-clanku-292854-usporna-opatreni-v-domacnosti-maji-ted-vyssi-efekt" "date_social" => string

(11)

 "19. 1. 2021" "date_published" => string

(9)

 "19.1.2021" "ld_date_published" => string

(25)

 "2021-01-19T00:15:00+01:00" "visible_author" => string

(7)

 "Redakce" "theme_object_id" => string

(6)

 "150102" "seo_title" => string

(37)

 "Jak si zajistit úspornou domácnost?" "seo_description" => string

(145)

 "Letošní rok bude nejspíš částečně poznamenaný nuceným pobytem doma. Jak si po tuto dobu zajistit úsporu domácnosti? Víme, jak na …" "seo_keywords" => string

(20)

 "úsporná domácnost" "embedded_related" => array

(5)

 ( "url" => string

(66)

 "https://ceskykutil.cz/clanek-243458-uspora-energii-v-rodinnem-dome" "web" => string

(16)

 "Český kutil.cz" "title" => string

(34)

 "Úspora energií v rodinném domě" "image" => string

(76)

 "https://img.primadoma.cz/r/41/35/rthumb/4135b5e6eb7c5bce4154a04aa7774942.jpg" "perex" => NULL ) "title_image" => string

(108)

 "https://img.primadoma.cz/w_2/ab/cb/column/abcb5c4842bc80791197cd886ed58247_depositphotos_97766892_l-2015.jpg" "title_image_alt" => string

(83)

 "Úsporná opatření v domácnosti mají teď vyšší efekt (Zdroj: Depositphotos)" "title_image_source" => string

(13)

 "Depositphotos" "category" => array

(2)

 ( "/kategorie-7298-domacnost" => array

(2)

 ( "category_name" => string

(10)

 "Domácnost" "object_id" => string

(4)

 "7298" ) "/kategorie-27397-rady-do-domacnosti" => string

(19)

 "Rady do domácnosti" ) "category_id" => string

(5)

 "27397" "category_url" => string

(18)

 "rady-do-domacnosti" "category_name" => string

(19)

 "Rady do domácnosti" "object_id" => string

(6)

 "292854" "prepend_content" => string

(0)

 "" "append_content" => string

(0)

 "" "content" => string

(4165)

 "<h2>Jak docílit úspor v domácnosti?</h2> <h3>Voda</h3> <p>Mytí rukou je základ. Spolu se zvýšeným apelem na hygienu rukou však …" "images" => array

(7)

 ( 0 => array

(14)

 ( "id" => string

(5)

 "22524" "remote_id" => string

(6)

 "205884" "filename" => string

(36)

 "99340c76b16b1f14924870af08e5851d.jpg" "filepath" => string

(5)

 "99/34" "filetype" => string

(1)

 "r" "article_id" => string

(6)

 "292854" "orig_filename" => string

(29)

 "depositphotos_13362850_l-2015" "file_title" => string

(7)

 "Topení" "file_source" => string

(13)

 "Depositphotos" "file_description" => string

(68)

 "Pokud jste pryč jen během dne, tak se nevyplatí snižovat teplotu" "seznam_file_size" => NULL "title" => string

(1)

 "N" "position" => string

(1)

 "3" "in_use" => string

(1)

 "1" ) 1 => array

(14)

 ( "id" => string

(5)

 "22525" "remote_id" => string

(6)

 "205885" "filename" => string

(36)

 "384b5ab80d2e9dfabeb537a93bc8ce56.jpg" "filepath" => string

(5)

 "38/4b" "filetype" => string

(1)

 "r" "article_id" => string

(6)

 "292854" "orig_filename" => string

(29)

 "depositphotos_72973241_l-2015" "file_title" => string

(9)

 "Žárovky" "file_source" => string

(13)

 "Depositphotos" "file_description" => string

(45)

 "Používejte úsporné žárovky, ušetříte" "seznam_file_size" => NULL "title" => string

(1)

 "N" "position" => string

(1)

 "4" "in_use" => string

(1)

 "1" ) 2 => array

(14)

 ( "id" => string

(5)

 "22526" "remote_id" => string

(6)

 "205886" "filename" => string

(36)

 "0e478f1de5e9d4e1d340b499a2e5726c.jpg" "filepath" => string

(5)

 "0e/47" "filetype" => string

(1)

 "r" "article_id" => string

(6)

 "292854" "orig_filename" => string

(29)

 "depositphotos_28352299_l-2015" "file_title" => string

(0)

 "" "file_source" => string

(13)

 "Depositphotos" "file_description" => string

(0)

 "" "seznam_file_size" => NULL "title" => string

(1)

 "N" "position" => string

(1)

 "5" "in_use" => string

(1)

 "0" ) 3 => array

(14)

 ( "id" => string

(5)

 "22527" "remote_id" => string

(6)

 "205887" "filename" => string

(36)

 "abcb5c4842bc80791197cd886ed58247.jpg" "filepath" => string

(5)

 "ab/cb" "filetype" => string

(1)

 "r" "article_id" => string

(6)

 "292854" "orig_filename" => string

(29)

 "depositphotos_97766892_l-2015" "file_title" => string

(83)

 "Úsporná opatření v domácnosti mají teď vyšší efekt (Zdroj: Depositphotos)" "file_source" => string

(13)

 "Depositphotos" "file_description" => string

(21)

 "Úspora v domácnosti" "seznam_file_size" => NULL "title" => string

(1)

 "Y" "position" => string

(1)

 "1" "in_use" => string

(1)

 "1" ) 4 => array

(14)

 ( "id" => string

(5)

 "22528" "remote_id" => string

(6)

 "205888" "filename" => string

(36)

 "4d081aac689007351f7cd56feafb7528.jpg" "filepath" => string

(5)

 "4d/08" "filetype" => string

(1)

 "r" "article_id" => string

(6)

 "292854" "orig_filename" => string

(21)

 "slu_63_uprava-baterie" "file_title" => string

(21)

 "SLU_63_uprava-baterie" "file_source" => string

(6)

 "Sanela" "file_description" => string

(0)

 "" "seznam_file_size" => NULL "title" => string

(1)

 "N" "position" => string

(1)

 "6" "in_use" => string

(1)

 "0" ) 5 => array

(14)

 ( "id" => string

(5)

 "22529" "remote_id" => string

(6)

 "205889" "filename" => string

(36)

 "4ce63519d4ccc20fb0d645041d90ee54.jpg" "filepath" => string

(5)

 "4c/e6" "filetype" => string

(1)

 "r" "article_id" => string

(6)

 "292854" "orig_filename" => string

(8)

 "slu-76-1" "file_title" => string

(8)

 "SLU-76-1" "file_source" => string

(6)

 "Sanela" "file_description" => string

(0)

 "" "seznam_file_size" => NULL "title" => string

(1)

 "N" "position" => string

(1)

 "7" "in_use" => string

(1)

 "0" ) 6 => array

(14)

 ( "id" => string

(5)

 "22530" "remote_id" => string

(6)

 "205890" "filename" => string

(36)

 "1f3af0b3d9b7d66ce3f68297fcbd7c37.jpg" "filepath" => string

(5)

 "1f/3a" "filetype" => string

(1)

 "r" "article_id" => string

(6)

 "292854" "orig_filename" => string

(10)

 "myti-rukou" "file_title" => string

(11)

 "Mytí rukou" "file_source" => string

(6)

 "Sanela" "file_description" => string

(71)

 "Spolu se zvýšeným apelem na hygienu rukou roste také spotřeba vody" "seznam_file_size" => NULL "title" => string

(1)

 "N" "position" => string

(1)

 "2" "in_use" => string

(1)

 "1" ) ) "ld_images" => array

(7)

 ( 0 => array

(4)

 ( "@type" => string

(11)

 "ImageObject" "width" => string

(3)

 "725" "height" => string

(3)

 "484" "url" => string

(108)

 "https://img.primadoma.cz/w_2/99/34/column/99340c76b16b1f14924870af08e5851d_depositphotos_13362850_l-2015.jpg" ) 1 => array

(4)

 ( "@type" => string

(11)

 "ImageObject" "width" => string

(3)

 "725" "height" => string

(3)

 "484" "url" => string

(108)

 "https://img.primadoma.cz/w_2/38/4b/column/384b5ab80d2e9dfabeb537a93bc8ce56_depositphotos_72973241_l-2015.jpg" ) 2 => array

(4)

 ( "@type" => string

(11)

 "ImageObject" "width" => string

(3)

 "725" "height" => string

(3)

 "484" "url" => string

(108)

 "https://img.primadoma.cz/w_2/0e/47/column/0e478f1de5e9d4e1d340b499a2e5726c_depositphotos_28352299_l-2015.jpg" ) 3 => array

(4)

 ( "@type" => string

(11)

 "ImageObject" "width" => string

(3)

 "725" "height" => string

(3)

 "484" "url" => string

(108)

 "https://img.primadoma.cz/w_2/ab/cb/column/abcb5c4842bc80791197cd886ed58247_depositphotos_97766892_l-2015.jpg" ) 4 => array

(4)

 ( "@type" => string

(11)

 "ImageObject" "width" => string

(3)

 "725" "height" => string

(3)

 "484" "url" => string

(100)

 "https://img.primadoma.cz/w_2/4d/08/column/4d081aac689007351f7cd56feafb7528_slu_63_uprava-baterie.jpg" ) 5 => array

(4)

 ( "@type" => string

(11)

 "ImageObject" "width" => string

(3)

 "725" "height" => string

(3)

 "484" "url" => string

(87)

 "https://img.primadoma.cz/w_2/4c/e6/column/4ce63519d4ccc20fb0d645041d90ee54_slu-76-1.jpg" ) 6 => array

(4)

 ( "@type" => string

(11)

 "ImageObject" "width" => string

(3)

 "725" "height" => string

(3)

 "484" "url" => string

(89)

 "https://img.primadoma.cz/w_2/1f/3a/column/1f3af0b3d9b7d66ce3f68297fcbd7c37_myti-rukou.jpg" ) )
)

1

bool FALSE

463

 

464

 

465

 //nahrazeni contentu


466

 if(class_exists("Model_Articlecontent"))


467

 {


468

 $dt["content"] = Model_Articlecontent::content_replacement($dt, $seznam_ads);


469

 }


470

 

471

 

472

 

473

 $dt['ld_videos'] = array();


APPPATH/classes/Controller/Articles.php [ 54 ] » Model_Articles::get_article(arguments)

0

string

(6)

 "292854"

1

NULL

2

array

(0)

 

3

bool FALSE

49

 if(!empty($object_id))


50

 {


51

 $id	= Model_Articles::find_id_by_object_id($object_id);


52

 }


53

 

54

 $data = Model_Articles::get_article($id,null,array(),$this->template->set_seznam_reklamy);


55

 

56

 Cache::instance()->set($cache_file_key,$data);


57

 }


58

 

59

 if(!empty($data))


SYSPATH/classes/Kohana/Controller.php [ 84 ] » Controller_Articles->action_detail()

79

 [':uri' => $this->request->uri()]


80

 )->request($this->request);


81

 }


82

 

83

 // Execute the action itself


84

 $this->{$action}();


85

 

86

 // Execute the "after action" method


87

 $this->after();


88

 

89

 // Return the response


{PHP internal call} » Kohana_Controller->execute()

SYSPATH/classes/Kohana/Request/Client/Internal.php [ 94 ] » ReflectionMethod->invoke(arguments)

0

object 

Controller_Articles(5)

 { public template => object 

View(2)

 { protected _file => string

(68)

 "/var/www/primanapady.cz.www.bootstrap/application/views/template.php" protected _data => array

(12)

 ( "_header" => object 

View(2)

 { protected _file => string

(73)

 "/var/www/primanapady.cz.www.bootstrap/application/views/static/header.php" protected _data => array

(19)

 ( "_page_title" => string

(13)

 "Prima nápady" "_page_keywords" => NULL "_page_descript" => string

(166)

 "Rady, tipy, návody krok za krokem pro vaši zahradu, dům, byt, dílnu a hobby. Rady pro chov domácích zvířat, mazlíčci a péče o ně …" "_page_image" => string

(0)

 "" "_og_page_type" => NULL "_og_site_name" => string

(13)

 "Prima nápady" "fb_app_id" => string

(16)

 "2259871874251009" "_css" => string

(0)

 "" "_meta" => string

(0)

 "" "page_title" => string

(0)

 "" "_canonical_url" => NULL "_follow" => NULL "_json_ld" => NULL "_data_lyer" => NULL "_next_link" => NULL "_prev_link" => NULL "section_class" => NULL "header_leaderboard" => bool TRUE "_seznam_reklama" => bool FALSE ) } "_navigation" => object 

View(2)

 { protected _file => string

(77)

 "/var/www/primanapady.cz.www.bootstrap/application/views/static/navigation.php" protected _data => array

(6)

 ( "_form_action" => string

(0)

 "" "_form_query" => string

(0)

 "" "_not_root" => bool FALSE "active" => NULL "query" => NULL "categories" => array

(7)

 ( 7298 => array

(13)

 ( "id" => string

(1)

 "1" "object_id" => string

(4)

 "7298" "parent_object_id" => string

(1)

 "0" "category_name" => string

(10)

 "Domácnost" "category_seo_title" => string

(10)

 "Domácnost" "category_seo_description" => string

(273)

 "Jak si pohodově a bez problémů zařídit domácnost? V našich prima nápadech najdete spoustu tipů a vychytávek, díky kterým bude va …" "category_seo_keywords" => string

(10)

 "domácnost" "category_url" => string

(9)

 "domacnost" "active" => string

(1)

 "Y" "show_in_menu" => string

(1)

 "Y" "catorder" => string

(1)

 "0" "url" => string

(25)

 "/kategorie-7298-domacnost" "children" => array

(5)

 ( 7303 => array

(12)

 ( "id" => string

(1)

 "2" "object_id" => string

(4)

 "7303" "parent_object_id" => string

(4)

 "7298" "category_name" => string

(20)

 "Interiér a dekorace" "category_seo_title" => string

(20)

 "Interiér a dekorace" "category_seo_description" => string

(261)

 "Interiér a dekorace tvoří dokonalou souhru vnitřku vašeho bydlení. Jak vybavit pokoje ve vašem domě nebo bytě, nebo jaké barvy s …" "category_seo_keywords" => string

(20)

 "Interiér a dekorace" "category_url" => string

(17)

 "interier-dekorace" "active" => string

(1)

 "Y" "show_in_menu" => string

(1)

 "Y" "catorder" => string

(1)

 "0" "url" => string

(33)

 "/kategorie-7303-interier-dekorace" ) 24227 => array

(12)

 ( "id" => string

(1)

 "3" "object_id" => string

(5)

 "24227" "parent_object_id" => string

(4)

 "7298" "category_name" => string

(17)

 "Tradice a svátky" "category_seo_title" => string

(17)

 "Tradice a svátky" "category_seo_description" => string

(207)

 "Tradice a svátky jsou důležitou součástí historie každé země na světe. Znáte ale všechny naše tradice a svátky. Vše, co byste mo …" "category_seo_keywords" => string

(17)

 "Tradice a svátky" "category_url" => string

(28)

 "ceske-tradice-svatky-remesla" "active" => string

(1)

 "Y" "show_in_menu" => string

(1)

 "Y" "catorder" => string

(1)

 "0" "url" => string

(45)

 "/kategorie-24227-ceske-tradice-svatky-remesla" ) 26527 => array

(12)

 ( "id" => string

(1)

 "4" "object_id" => string

(5)

 "26527" "parent_object_id" => string

(4)

 "7298" "category_name" => string

(17)

 "Návody a postupy" "category_seo_title" => string

(17)

 "Návody a postupy" "category_seo_description" => string

(242)

 "Vyrobit něco vždy přináší vnitřní radost a pohodu do vašeho bydlení. Pokud si ale nejste něčím jistí, stačí se podívat do naší r …" "category_seo_keywords" => string

(17)

 "Návody a postupy" "category_url" => string

(24)

 "navody-postupy-hand-made" "active" => string

(1)

 "Y" "show_in_menu" => string

(1)

 "Y" "catorder" => string

(1)

 "0" "url" => string

(41)

 "/kategorie-26527-navody-postupy-hand-made" ) 27397 => array

(12)

 ( "id" => string

(1)

 "5" "object_id" => string

(5)

 "27397" "parent_object_id" => string

(4)

 "7298" "category_name" => string

(19)

 "Rady do domácnosti" "category_seo_title" => string

(19)

 "Rady do domácnosti" "category_seo_description" => string

(246)

 "V domácnosti je stále potřeba něco vylepšovat nebo opravovat. A občas si člověk nedokáže poradit sám. V rubrice Rady do domácnos …" "category_seo_keywords" => string

(19)

 "Rady do domácnosti" "category_url" => string

(18)

 "rady-do-domacnosti" "active" => string

(1)

 "Y" "show_in_menu" => string

(1)

 "Y" "catorder" => string

(1)

 "0" "url" => string

(35)

 "/kategorie-27397-rady-do-domacnosti" ) 34406 => array

(12)

 ( "id" => string

(1)

 "6" "object_id" => string

(5)

 "34406" "parent_object_id" => string

(4)

 "7298" "category_name" => string

(12)

 "Rekonstrukce" "category_seo_title" => string

(12)

 "Rekonstrukce" "category_seo_description" => string

(0)

 "" "category_seo_keywords" => string

(0)

 "" "category_url" => string

(12)

 "rekonstrukce" "active" => string

(1)

 "Y" "show_in_menu" => string

(1)

 "Y" "catorder" => string

(1)

 "0" "url" => string

(29)

 "/kategorie-34406-rekonstrukce" ) ) ) 7305 => array

(13)

 ( "id" => string

(1)

 "7" "object_id" => string

(4)

 "7305" "parent_object_id" => string

(1)

 "0" "category_name" => string

(7)

 "Zahrada" "category_seo_title" => string

(7)

 "Zahrada" "category_seo_description" => string

(202)

 "Sháníte tipy, jak nejlépe pečovat o vaši zahradu, nebo čemu se naopak rozhodně vyvarovat. V naší rubrice zahrada najdete vše pot …" "category_seo_keywords" => string

(7)

 "Zahrada" "category_url" => string

(7)

 "zahrada" "active" => string

(1)

 "Y" "show_in_menu" => string

(1)

 "Y" "catorder" => string

(1)

 "0" "url" => string

(23)

 "/kategorie-7305-zahrada" "children" => array

(6)

 ( 7306 => array

(12)

 ( "id" => string

(1)

 "8" "object_id" => string

(4)

 "7306" "parent_object_id" => string

(4)

 "7305" "category_name" => string

(16)

 "Zahradní stavby" "category_seo_title" => string

(16)

 "Zahradní stavby" "category_seo_description" => string

(217)

 "Chcete na své pergolu pro letní grilování, nebo domek na vaše nářadí? Jak například postupovat při stavbě konstrukce, nebo na co …" "category_seo_keywords" => string

(16)

 "Zahradní stavby" "category_url" => string

(15)

 "zahradni-stavby" "active" => string

(1)

 "Y" "show_in_menu" => string

(1)

 "Y" "catorder" => string

(1)

 "0" "url" => string

(31)

 "/kategorie-7306-zahradni-stavby" ) 7307 => array

(12)

 ( "id" => string

(1)

 "9" "object_id" => string

(4)

 "7307" "parent_object_id" => string

(4)

 "7305" "category_name" => string

(19)

 "Zahradní nářadí" "category_seo_title" => string

(19)

 "Zahradní nářadí" "category_seo_description" => string

(230)

 "Bez zahradního náčiní se neobejde žádný dobrý zahrádkář. O nářadí se ale musí řádně pečovat. Jak si poradit s údržbou nářadí a c …" "category_seo_keywords" => string

(19)

 "Zahradní nářadí" "category_url" => string

(15)

 "zahradni-naradi" "active" => string

(1)

 "Y" "show_in_menu" => string

(1)

 "Y" "catorder" => string

(1)

 "0" "url" => string

(31)

 "/kategorie-7307-zahradni-naradi" ) 7309 => array

(12)

 ( "id" => string

(2)

 "10" "object_id" => string

(4)

 "7309" "parent_object_id" => string

(4)

 "7305" "category_name" => string

(18)

 "Zahradní dekorace" "category_seo_title" => string

(29)

 "Zahradní dekorace a nábytek" "category_seo_description" => string

(182)

 "Zahrada to není jen ovoce a zelenina. Zahrada jsou i okrasné květiny a krásné dekorace, které prozáří vaši zahradu. Podívejte se …" "category_seo_keywords" => string

(29)

 "Zahradní dekorace a nábytek" "category_url" => string

(25)

 "zahradni-dekorace-nabytek" "active" => string

(1)

 "Y" "show_in_menu" => string

(1)

 "Y" "catorder" => string

(1)

 "0" "url" => string

(41)

 "/kategorie-7309-zahradni-dekorace-nabytek" ) 7310 => array

(12)

 ( "id" => string

(2)

 "11" "object_id" => string

(4)

 "7310" "parent_object_id" => string

(4)

 "7305" "category_name" => string

(10)

 "Pěstujeme" "category_seo_title" => string

(10)

 "Pěstujeme" "category_seo_description" => string

(127)

 "Jak správně na bylinky? Jak pečovat o trávník, aby zůstal zdravý? Mrkněte na naše rady a tipy pro dobré pěstování." "category_seo_keywords" => string

(10)

 "Pěstujeme" "category_url" => string

(9)

 "pestujeme" "active" => string

(1)

 "Y" "show_in_menu" => string

(1)

 "Y" "catorder" => string

(1)

 "0" "url" => string

(25)

 "/kategorie-7310-pestujeme" ) 7311 => array

(12)

 ( "id" => string

(2)

 "12" "object_id" => string

(4)

 "7311" "parent_object_id" => string

(4)

 "7305" "category_name" => string

(15)

 "Katalog rostlin" "category_seo_title" => string

(15)

 "Katalog rostlin" "category_seo_description" => string

(229)

 "Chcete začít s pěstováním, ale nevíte, co přesně by se hodilo na vaši zahradu, nebo před váš domek. Podívejte se do katalogu ros …" "category_seo_keywords" => string

(15)

 "Katalog rostlin" "category_url" => string

(15)

 "katalog-rostlin" "active" => string

(1)

 "Y" "show_in_menu" => string

(1)

 "Y" "catorder" => string

(1)

 "0" "url" => string

(31)

 "/kategorie-7311-katalog-rostlin" ) 27398 => array

(12)

 ( "id" => string

(2)

 "13" "object_id" => string

(5)

 "27398" "parent_object_id" => string

(4)

 "7305" "category_name" => string

(15)

 "Rady na zahradu" "category_seo_title" => string

(15)

 "Rady na zahradu" "category_seo_description" => string

(121)

 "Rady a tipy na zahradu od těch nejpovolanějších. Mrkněte do naší rubriky, kde radí zahrádkáři zahrádkářům." "category_seo_keywords" => string

(15)

 "Rady na zahradu" "category_url" => string

(15)

 "rady-na-zahradu" "active" => string

(1)

 "Y" "show_in_menu" => string

(1)

 "Y" "catorder" => string

(1)

 "0" "url" => string

(32)

 "/kategorie-27398-rady-na-zahradu" ) ) ) 7319 => array

(13)

 ( "id" => string

(2)

 "14" "object_id" => string

(4)

 "7319" "parent_object_id" => string

(1)

 "0" "category_name" => string

(17)

 "Tvoření a hobby" "category_seo_title" => string

(17)

 "Tvoření a hobby" "category_seo_description" => string

(92)

 "Prima nápady na tvoření krok za krokem. Vytvořte si krásné dekorace do vašeho domova." "category_seo_keywords" => string

(17)

 "Tvoření a hobby" "category_url" => string

(13)

 "tvoreni-hobby" "active" => string

(1)

 "Y" "show_in_menu" => string

(1)

 "Y" "catorder" => string

(1)

 "0" "url" => string

(29)

 "/kategorie-7319-tvoreni-hobby" "children" => array

(3)

 ( 7320 => array

(12)

 ( "id" => string

(2)

 "15" "object_id" => string

(4)

 "7320" "parent_object_id" => string

(4)

 "7319" "category_name" => string

(19)

 "Výtvarné techniky" "category_seo_title" => string

(19)

 "Výtvarné techniky" "category_seo_description" => string

(108)

 "Vyberte si z nejrůznějších výtvarných technik a přijďte na to, která vám bude vyhovovat nejvíce." "category_seo_keywords" => string

(19)

 "Výtvarné techniky" "category_url" => string

(17)

 "vytvarne-techniky" "active" => string

(1)

 "Y" "show_in_menu" => string

(1)

 "Y" "catorder" => string

(1)

 "0" "url" => string

(33)

 "/kategorie-7320-vytvarne-techniky" ) 7321 => array

(12)

 ( "id" => string

(2)

 "16" "object_id" => string

(4)

 "7321" "parent_object_id" => string

(4)

 "7319" "category_name" => string

(20)

 "Vyrábíme pro děti" "category_seo_title" => string

(20)

 "Vyrábíme pro děti" "category_seo_description" => string

(178)

 "Tvořte a vyrábějte pro děti, ale i s dětmi. Výroba halloweenských dekorací může být legrace pro celou rodinu. Mrkněte na naše ra …" "category_seo_keywords" => string

(20)

 "Vyrábíme pro děti" "category_url" => string

(17)

 "vyrabime-pro-deti" "active" => string

(1)

 "Y" "show_in_menu" => string

(1)

 "Y" "catorder" => string

(1)

 "0" "url" => string

(33)

 "/kategorie-7321-vyrabime-pro-deti" ) 30893 => array

(12)

 ( "id" => string

(2)

 "17" "object_id" => string

(5)

 "30893" "parent_object_id" => string

(4)

 "7319" "category_name" => string

(14)

 "Ruční práce" "category_seo_title" => string

(14)

 "Ruční práce" "category_seo_description" => string

(209)

 "Díky naším tipům můžou být ruční práce i zábava. Mrkněte do naší rubriky, kde najdete tipy a rady na nejrůznější vychytávky k ru …" "category_seo_keywords" => string

(14)

 "Ruční práce" "category_url" => string

(11)

 "rucni-prace" "active" => string

(1)

 "Y" "show_in_menu" => string

(1)

 "Y" "catorder" => string

(1)

 "0" "url" => string

(28)

 "/kategorie-30893-rucni-prace" ) ) ) 30862 => array

(13)

 ( "id" => string

(2)

 "18" "object_id" => string

(5)

 "30862" "parent_object_id" => string

(1)

 "0" "category_name" => string

(10)

 "Mazlíčci" "category_seo_title" => string

(10)

 "Mazlíčci" "category_seo_description" => string

(222)

 "Říká se, že tam kde je domácí mazlíček, tam je domov. Podívejte se na nejrůznější prima rady a tipy, jak správně pečovat o všemo …" "category_seo_keywords" => string

(10)

 "Mazlíčci" "category_url" => string

(8)

 "mazlicci" "active" => string

(1)

 "Y" "show_in_menu" => string

(1)

 "Y" "catorder" => string

(1)

 "0" "url" => string

(25)

 "/kategorie-30862-mazlicci" "children" => array

(4)

 ( 30894 => array

(12)

 ( "id" => string

(2)

 "19" "object_id" => string

(5)

 "30894" "parent_object_id" => string

(5)

 "30862" "category_name" => string

(12)

 "Psi a kočky" "category_seo_title" => string

(12)

 "Psi a kočky" "category_seo_description" => string

(237)

 "Psi a kočky jsou nejčastějšími domácími mazlíčky. To ale neznamená, že pečovat o ně je o to jednodušší. Mrkněte do naší rubriky  …" "category_seo_keywords" => string

(12)

 "Psi a kočky" "category_url" => string

(9)

 "psi-kocky" "active" => string

(1)

 "Y" "show_in_menu" => string

(1)

 "Y" "catorder" => string

(1)

 "0" "url" => string

(26)

 "/kategorie-30894-psi-kocky" ) 30897 => array

(12)

 ( "id" => string

(2)

 "20" "object_id" => string

(5)

 "30897" "parent_object_id" => string

(5)

 "30862" "category_name" => string

(25)

 "Teraristika a akvaristika" "category_seo_title" => string

(25)

 "Teraristika a akvaristika" "category_seo_description" => string

(177)

 "Teraristika a akvaristika patří mezi nejtěžší pečování o zvířata. Prohlédněte si tipy a rady od samotných chovatelů, které vám v …" "category_seo_keywords" => string

(25)

 "Teraristika a akvaristika" "category_url" => string

(23)

 "teraristika-akvaristika" "active" => string

(1)

 "Y" "show_in_menu" => string

(1)

 "Y" "catorder" => string

(1)

 "0" "url" => string

(40)

 "/kategorie-30897-teraristika-akvaristika" ) 30899 => array

(12)

 ( "id" => string

(2)

 "21" "object_id" => string

(5)

 "30899" "parent_object_id" => string

(5)

 "30862" "category_name" => string

(24)

 "Hospodářská zvířata" "category_seo_title" => string

(24)

 "Hospodářská zvířata" "category_seo_description" => string

(233)

 "Hospodářská zvířata jsou důležitým zdrojem potravin a mnohdy i hnacím motorem farem místo těžkých strojů. Jak správně pečovat o  …" "category_seo_keywords" => string

(24)

 "Hospodářská zvířata" "category_url" => string

(19)

 "hospodarska-zvirata" "active" => string

(1)

 "Y" "show_in_menu" => string

(1)

 "Y" "catorder" => string

(1)

 "0" "url" => string

(36)

 "/kategorie-30899-hospodarska-zvirata" ) 30900 => array

(12)

 ( "id" => string

(2)

 "22" "object_id" => string

(5)

 "30900" "parent_object_id" => string

(5)

 "30862" "category_name" => string

(19)

 "Rady pro mazlíčky" "category_seo_title" => string

(19)

 "Rady pro mazlíčky" "category_seo_description" => string

(181)

 "Jak správně pečovat o své mazlíčky, aby byly šťastní a spokojení. Mrkněte se do naší rubriky na rady a tipy, které vám pomohou s …" "category_seo_keywords" => string

(19)

 "Rady pro mazlíčky" "category_url" => string

(17)

 "rady-pro-mazlicky" "active" => string

(1)

 "Y" "show_in_menu" => string

(1)

 "Y" "catorder" => string

(1)

 "0" "url" => string

(34)

 "/kategorie-30900-rady-pro-mazlicky" ) ) ) 30863 => array

(13)

 ( "id" => string

(2)

 "23" "object_id" => string

(5)

 "30863" "parent_object_id" => string

(1)

 "0" "category_name" => string

(7)

 "Zdraví" "category_seo_title" => string

(7)

 "Zdraví" "category_seo_description" => string

(153)

 "Zdraví má člověk jen jedno. Podívejte se na rady a tipy, jak správně pečovat o zdraví, ale i o duševní hygienu, která je stejně  …" "category_seo_keywords" => string

(7)

 "Zdraví" "category_url" => string

(6)

 "zdravi" "active" => string

(1)

 "Y" "show_in_menu" => string

(1)

 "Y" "catorder" => string

(1)

 "0" "url" => string

(23)

 "/kategorie-30863-zdravi" "children" => array

(1)

 ( 30982 => array

(12)

 ( "id" => string

(2)

 "24" "object_id" => string

(5)

 "30982" "parent_object_id" => string

(5)

 "30863" "category_name" => string

(7)

 "Zdraví" "category_seo_title" => string

(7)

 "Zdraví" "category_seo_description" => string

(153)

 "Zdraví má člověk jen jedno. Podívejte se na rady a tipy, jak správně pečovat o zdraví, ale i o duševní hygienu, která je stejně  …" "category_seo_keywords" => string

(7)

 "Zdraví" "category_url" => string

(6)

 "zdravi" "active" => string

(1)

 "Y" "show_in_menu" => string

(1)

 "Y" "catorder" => string

(1)

 "0" "url" => string

(23)

 "/kategorie-30982-zdravi" ) ) ) 30864 => array

(13)

 ( "id" => string

(2)

 "25" "object_id" => string

(5)

 "30864" "parent_object_id" => string

(1)

 "0" "category_name" => string

(7)

 "Recepty" "category_seo_title" => string

(7)

 "Recepty" "category_seo_description" => string

(209)

 "Vaření není jen povinnost, ale koníček a vášeň. Přinášíme vám nejrůznější recepty na tradiční, ale i exotická a zahraniční jídla …" "category_seo_keywords" => string

(7)

 "Recepty" "category_url" => string

(7)

 "recepty" "active" => string

(1)

 "Y" "show_in_menu" => string

(1)

 "Y" "catorder" => string

(1)

 "0" "url" => string

(24)

 "/kategorie-30864-recepty" "children" => array

(1)

 ( 30983 => array

(12)

 ( "id" => string

(2)

 "26" "object_id" => string

(5)

 "30983" "parent_object_id" => string

(5)

 "30864" "category_name" => string

(7)

 "Recepty" "category_seo_title" => string

(7)

 "Recepty" "category_seo_description" => string

(209)

 "Vaření není jen povinnost, ale koníček a vášeň. Přinášíme vám nejrůznější recepty na tradiční, ale i exotická a zahraniční jídla …" "category_seo_keywords" => string

(7)

 "Recepty" "category_url" => string

(7)

 "recepty" "active" => string

(1)

 "Y" "show_in_menu" => string

(1)

 "Y" "catorder" => string

(1)

 "0" "url" => string

(24)

 "/kategorie-30983-recepty" ) ) ) 30865 => array

(13)

 ( "id" => string

(2)

 "27" "object_id" => string

(5)

 "30865" "parent_object_id" => string

(1)

 "0" "category_name" => string

(17)

 "Prima tipy a akce" "category_seo_title" => string

(17)

 "Prima tipy a akce" "category_seo_description" => string

(171)

 "Kam na výlet v zimě nebo v létě? V naší rubrice prima tipy a akce najdete nápady na nejrůznější krásná místa u nás, kam můžete z …" "category_seo_keywords" => string

(17)

 "Prima tipy a akce" "category_url" => string

(18)

 "kalendar-akci-tipy" "active" => string

(1)

 "Y" "show_in_menu" => string

(1)

 "Y" "catorder" => string

(1)

 "0" "url" => string

(35)

 "/kategorie-30865-kalendar-akci-tipy" "children" => array

(1)

 ( 31028 => array

(12)

 ( "id" => string

(2)

 "28" "object_id" => string

(5)

 "31028" "parent_object_id" => string

(5)

 "30865" "category_name" => string

(16)

 "Kalendář akcí" "category_seo_title" => string

(16)

 "Kalendář akcí" "category_seo_description" => string

(171)

 "Kam na výlet v zimě nebo v létě? V naší rubrice prima tipy a akce najdete nápady na nejrůznější krásná místa u nás, kam můžete z …" "category_seo_keywords" => string

(16)

 "Kalendář akcí" "category_url" => string

(13)

 "kalendar-akci" "active" => string

(1)

 "Y" "show_in_menu" => string

(1)

 "Y" "catorder" => string

(1)

 "0" "url" => string

(30)

 "/kategorie-31028-kalendar-akci" ) ) ) ) ) } "_homepage_hero" => NULL "_hero" => NULL "_sidebar" => object 

View(2)

 { protected _file => string

(74)

 "/var/www/primanapady.cz.www.bootstrap/application/views/static/sidebar.php" protected _data => array

(0)

 } "_breadcrumbs" => NULL "_slot_view" => string

(0)

 "" "_bottom_hero" => NULL "_footer_boxes" => NULL "_footer_html" => object 

View(2)

 { protected _file => string

(78)

 "/var/www/primanapady.cz.www.bootstrap/application/views/static/footer_html.php" protected _data => array

(2)

 ( "latestcontent" => string

(10251)

 " <div style="background-color: #4e5152;"> <div class="container"> <div class="row"> <div class=" …" "_seznam_reklama" => bool FALSE ) } "_footer" => object 

View(2)

 { protected _file => string

(73)

 "/var/www/primanapady.cz.www.bootstrap/application/views/static/footer.php" protected _data => array

(4)

 ( "_scripts" => NULL "_is_homepage" => bool FALSE "_saslib" => object 

View(2)

 { protected _file => string

(52)

 "/var/www/primadoma-modules/ads/views/_ads/saslib.php" protected _data => array

(3)

 ( "kw" => string

(0)

 "" "seznam_ads" => bool FALSE "branding" => string

(4)

 "true" ) } "header_leaderboard" => bool TRUE ) } "set_seznam_reklamy" => bool FALSE ) } public auto_render => bool TRUE public request => object 

Request(19)

 { protected _requested_with => NULL protected _method => string

(3)

 "GET" protected _protocol => string

(8)

 "HTTP/1.1" protected _secure => bool TRUE protected _referrer => NULL protected _route => object 

Route(5)

 { protected _filters => array

(0)

 protected _uri => string

(25)

 "clanek-<id>-<article_url>" protected _regex => array

(1)

 ( "id" => string

(3)

 "\d+" ) protected _defaults => array

(2)

 ( "controller" => string

(8)

 "Articles" "action" => string

(6)

 "detail" ) protected _route_regex => string

(54)

 "#^clanek-(?P<id>\d+)-(?P<article_url>[^/.,;?\n]++)$#uD" } protected _routes => array

(0)

 protected _header => object 

HTTP_Header(0)

 { } protected _body => NULL protected _directory => string

(0)

 "" protected _controller => string

(8)

 "Articles" protected _action => string

(6)

 "detail" protected _uri => string

(64)

 "clanek-292854-usporna-opatreni-v-domacnosti-maji-ted-vyssi-efekt" protected _external => bool FALSE protected _params => array

(2)

 ( "id" => string

(6)

 "292854" "article_url" => string

(50)

 "usporna-opatreni-v-domacnosti-maji-ted-vyssi-efekt" ) protected _get => array

(0)

 protected _post => array

(0)

 protected _cookies => array

(0)

 protected _client => object 

Request_Client_Internal(9)

 { protected _previous_environment => NULL protected _cache => NULL protected _follow => bool FALSE protected _follow_headers => array

(1)

 ( 0 => string

(13)

 "authorization" ) protected _strict_redirect => bool TRUE protected _header_callbacks => array

(1)

 ( "Location" => string

(34)

 "Request_Client::on_header_location" ) protected _max_callback_depth => integer 5 protected _callback_depth => integer 1 protected _callback_params => array

(0)

 } } public response => object 

Response(5)

 { protected _status => integer 200 protected _header => object 

HTTP_Header(0)

 { } protected _body => string

(0)

 "" protected _cookies => array

(0)

 protected _protocol => string

(8)

 "HTTP/1.1" } public template_dir => string

(0)

 ""
}

89

 

90

 // Create a new instance of the controller


91

 $controller = $class->newInstance($request, $response);


92

 

93

 // Run the controller's execute() method


94

 $response = $class->getMethod('execute')->invoke($controller);


95

 

96

 if ( ! $response instanceof Response)


97

 {


98

 // Controller failed to return a Response.


99

 throw new Kohana_Exception('Controller failed to return a Response');


SYSPATH/classes/Kohana/Request/Client.php [ 114 ] » Kohana_Request_Client_Internal->execute_request(arguments)

0

object 

Request(19)

 { protected _requested_with => NULL protected _method => string

(3)

 "GET" protected _protocol => string

(8)

 "HTTP/1.1" protected _secure => bool TRUE protected _referrer => NULL protected _route => object 

Route(5)

 { protected _filters => array

(0)

 protected _uri => string

(25)

 "clanek-<id>-<article_url>" protected _regex => array

(1)

 ( "id" => string

(3)

 "\d+" ) protected _defaults => array

(2)

 ( "controller" => string

(8)

 "Articles" "action" => string

(6)

 "detail" ) protected _route_regex => string

(54)

 "#^clanek-(?P<id>\d+)-(?P<article_url>[^/.,;?\n]++)$#uD" } protected _routes => array

(0)

 protected _header => object 

HTTP_Header(0)

 { } protected _body => NULL protected _directory => string

(0)

 "" protected _controller => string

(8)

 "Articles" protected _action => string

(6)

 "detail" protected _uri => string

(64)

 "clanek-292854-usporna-opatreni-v-domacnosti-maji-ted-vyssi-efekt" protected _external => bool FALSE protected _params => array

(2)

 ( "id" => string

(6)

 "292854" "article_url" => string

(50)

 "usporna-opatreni-v-domacnosti-maji-ted-vyssi-efekt" ) protected _get => array

(0)

 protected _post => array

(0)

 protected _cookies => array

(0)

 protected _client => object 

Request_Client_Internal(9)

 { protected _previous_environment => NULL protected _cache => NULL protected _follow => bool FALSE protected _follow_headers => array

(1)

 ( 0 => string

(13)

 "authorization" ) protected _strict_redirect => bool TRUE protected _header_callbacks => array

(1)

 ( "Location" => string

(34)

 "Request_Client::on_header_location" ) protected _max_callback_depth => integer 5 protected _callback_depth => integer 1 protected _callback_params => array

(0)

 }
}

1

object 

Response(5)

 { protected _status => integer 200 protected _header => object 

HTTP_Header(0)

 { } protected _body => string

(0)

 "" protected _cookies => array

(0)

 protected _protocol => string

(8)

 "HTTP/1.1"
}

109

 $orig_response = $response = Response::factory(['_protocol' => $request->protocol()]);


110

 

111

 if (($cache = $this->cache()) instanceof HTTP_Cache)


112

 return $cache->execute($this, $request, $response);


113

 

114

 $response = $this->execute_request($request, $response);


115

 

116

 // Execute response callbacks


117

 foreach ($this->header_callbacks() as $header => $callback)


118

 {


119

 if ($response->headers($header))


SYSPATH/classes/Kohana/Request.php [ 1000 ] » Kohana_Request_Client->execute(arguments)

0

object 

Request(19)

 { protected _requested_with => NULL protected _method => string

(3)

 "GET" protected _protocol => string

(8)

 "HTTP/1.1" protected _secure => bool TRUE protected _referrer => NULL protected _route => object 

Route(5)

 { protected _filters => array

(0)

 protected _uri => string

(25)

 "clanek-<id>-<article_url>" protected _regex => array

(1)

 ( "id" => string

(3)

 "\d+" ) protected _defaults => array

(2)

 ( "controller" => string

(8)

 "Articles" "action" => string

(6)

 "detail" ) protected _route_regex => string

(54)

 "#^clanek-(?P<id>\d+)-(?P<article_url>[^/.,;?\n]++)$#uD" } protected _routes => array

(0)

 protected _header => object 

HTTP_Header(0)

 { } protected _body => NULL protected _directory => string

(0)

 "" protected _controller => string

(8)

 "Articles" protected _action => string

(6)

 "detail" protected _uri => string

(64)

 "clanek-292854-usporna-opatreni-v-domacnosti-maji-ted-vyssi-efekt" protected _external => bool FALSE protected _params => array

(2)

 ( "id" => string

(6)

 "292854" "article_url" => string

(50)

 "usporna-opatreni-v-domacnosti-maji-ted-vyssi-efekt" ) protected _get => array

(0)

 protected _post => array

(0)

 protected _cookies => array

(0)

 protected _client => object 

Request_Client_Internal(9)

 { protected _previous_environment => NULL protected _cache => NULL protected _follow => bool FALSE protected _follow_headers => array

(1)

 ( 0 => string

(13)

 "authorization" ) protected _strict_redirect => bool TRUE protected _header_callbacks => array

(1)

 ( "Location" => string

(34)

 "Request_Client::on_header_location" ) protected _max_callback_depth => integer 5 protected _callback_depth => integer 1 protected _callback_params => array

(0)

 }
}

 995

 throw new Request_Exception('Unable to execute :uri without a Kohana_Request_Client', [


 996

 ':uri' => $this->_uri,


 997

 ]);


 998

 }


 999

 

1000

 return $this->_client->execute($this);


1001

 }


1002

 

1003

 /**


1004

 * Returns whether this request is the initial request Kohana received.


1005

 * Can be used to test for sub requests.


DOCROOT/index.php [ 118 ] » Kohana_Request->execute()

113

 /**


114

 * Execute the main request. A source of the URI can be passed, eg: $_SERVER['PATH_INFO'].


115

 * If no source is specified, the URI will be automatically detected.


116

 */


117

 echo Request::factory(TRUE, [], FALSE)


118

 ->execute()


119

 ->send_headers(TRUE)


120

 ->body();


121

 }

DOCROOT/index.php
APPPATH/bootstrap.php
SYSPATH/classes/Kohana/Core.php
SYSPATH/classes/Kohana.php
APPPATH/vendor/autoload.php
APPPATH/vendor/composer/autoload_real.php
APPPATH/vendor/composer/platform_check.php
APPPATH/vendor/composer/ClassLoader.php
APPPATH/vendor/composer/autoload_static.php
SYSPATH/classes/I18n.php
SYSPATH/classes/Kohana/I18n.php
SYSPATH/classes/HTTP.php
SYSPATH/classes/Kohana/HTTP.php
SYSPATH/classes/Kohana/Exception.php
SYSPATH/classes/Kohana/Kohana/Exception.php
SYSPATH/classes/Log.php
SYSPATH/classes/Kohana/Log.php
SYSPATH/classes/Config.php
SYSPATH/classes/Kohana/Config.php
SYSPATH/classes/Log/File.php
SYSPATH/classes/Kohana/Log/File.php
SYSPATH/classes/Log/Writer.php
SYSPATH/classes/Kohana/Log/Writer.php
SYSPATH/classes/Config/File.php
SYSPATH/classes/Kohana/Config/File.php
SYSPATH/classes/Kohana/Config/File/Reader.php
SYSPATH/classes/Kohana/Config/Reader.php
SYSPATH/classes/Kohana/Config/Source.php
/var/www/primadoma-modules/gallery/init.php
SYSPATH/classes/Route.php
SYSPATH/classes/Kohana/Route.php
/var/www/primadoma-modules/newsletter/init.php
/var/www/primadoma-modules/collections/init.php
/var/www/primadoma-modules/seznamfeed/init.php
/var/www/primadoma-modules/authors/init.php
/var/www/primadoma-modules/seznamdiskuze/init.php
SYSPATH/classes/Cookie.php
SYSPATH/classes/Kohana/Cookie.php
SYSPATH/classes/Request.php
SYSPATH/classes/Kohana/Request.php
SYSPATH/classes/HTTP/Request.php
SYSPATH/classes/Kohana/HTTP/Request.php
SYSPATH/classes/HTTP/Message.php
SYSPATH/classes/Kohana/HTTP/Message.php
SYSPATH/classes/HTTP/Header.php
SYSPATH/classes/Kohana/HTTP/Header.php
SYSPATH/classes/Request/Client/Internal.php
SYSPATH/classes/Kohana/Request/Client/Internal.php
SYSPATH/classes/Request/Client.php
SYSPATH/classes/Kohana/Request/Client.php
SYSPATH/classes/Arr.php
SYSPATH/classes/Kohana/Arr.php
SYSPATH/classes/Response.php
SYSPATH/classes/Kohana/Response.php
SYSPATH/classes/HTTP/Response.php
SYSPATH/classes/Kohana/HTTP/Response.php
APPPATH/classes/Controller/Articles.php
APPPATH/classes/Controller/Theme.php
SYSPATH/classes/Controller/Template.php
SYSPATH/classes/Kohana/Controller/Template.php
SYSPATH/classes/Controller.php
SYSPATH/classes/Kohana/Controller.php
SYSPATH/classes/View.php
SYSPATH/classes/Kohana/View.php
APPPATH/config/siteconfig.php
SYSPATH/classes/Config/Group.php
SYSPATH/classes/Kohana/Config/Group.php
/var/www/primadoma-modules/cache/classes/Cache.php
/var/www/primadoma-modules/cache/classes/Kohana/Cache.php
/var/www/primadoma-modules/cache/config/cache.php
APPPATH/config/cache.php
/var/www/primadoma-modules/cache/classes/Cache/File.php
/var/www/primadoma-modules/cache/classes/Kohana/Cache/File.php
/var/www/primadoma-modules/cache/classes/Cache/GarbageCollect.php
/var/www/primadoma-modules/cache/classes/Kohana/Cache/GarbageCollect.php
APPPATH/classes/Model/Helper.php
SYSPATH/classes/Model.php
SYSPATH/classes/Kohana/Model.php
SYSPATH/classes/Session.php
SYSPATH/classes/Kohana/Session.php
SYSPATH/config/session.php
/var/www/primadoma-modules/database/config/session.php
SYSPATH/classes/Session/Native.php
SYSPATH/classes/Kohana/Session/Native.php
/var/www/primadoma-modules/latestcontent/classes/Model/Latestcontent.php
/var/www/primadoma-modules/database/classes/DB.php
/var/www/primadoma-modules/database/classes/Kohana/DB.php
/var/www/primadoma-modules/database/classes/Database/Query/Builder/Select.php
/var/www/primadoma-modules/database/classes/Kohana/Database/Query/Builder/Select.php
/var/www/primadoma-modules/database/classes/Database/Query/Builder/Where.php
/var/www/primadoma-modules/database/classes/Kohana/Database/Query/Builder/Where.php
/var/www/primadoma-modules/database/classes/Database/Query/Builder.php
/var/www/primadoma-modules/database/classes/Kohana/Database/Query/Builder.php
/var/www/primadoma-modules/database/classes/Database/Query.php
/var/www/primadoma-modules/database/classes/Kohana/Database/Query.php
/var/www/primadoma-modules/database/classes/Database.php
/var/www/primadoma-modules/database/classes/Kohana/Database.php
/var/www/primadoma-modules/database/config/database.php
APPPATH/config/database.php
/var/www/primadoma-modules/database/classes/Database/PDO.php
/var/www/primadoma-modules/database/classes/Kohana/Database/PDO.php
/var/www/primadoma-modules/database/classes/Database/Result/Cached.php
/var/www/primadoma-modules/database/classes/Kohana/Database/Result/Cached.php
/var/www/primadoma-modules/database/classes/Database/Result.php
/var/www/primadoma-modules/database/classes/Kohana/Database/Result.php
/var/www/primadoma-modules/latestcontent/views/_latestcontent/article_list.php
APPPATH/classes/Model/Mobiledetect.php
APPPATH/vendor/mobiledetect/mobiledetectlib/Mobile_Detect.php
/var/www/primadoma-modules/cache/classes/Cache/Exception.php
/var/www/primadoma-modules/cache/classes/Kohana/Cache/Exception.php
APPPATH/i18n/cs/cz.php
APPPATH/classes/Model/Articles.php
/var/www/primadoma-modules/database/classes/Database/Expression.php
/var/www/primadoma-modules/database/classes/Kohana/Database/Expression.php
/var/www/primadoma-modules/database/classes/Database/Query/Builder/Join.php
/var/www/primadoma-modules/database/classes/Kohana/Database/Query/Builder/Join.php
SYSPATH/classes/URL.php
SYSPATH/classes/Kohana/URL.php
SYSPATH/classes/UTF8.php
SYSPATH/classes/Kohana/UTF8.php
APPPATH/classes/Model/Category.php
/var/www/primadoma-modules/articlecontent/classes/Model/Articlecontent.php
APPPATH/views/_articles/content_image_snippet.php
APPPATH/views/_articles/snippet_article_embedded.php
APPPATH/views/_articles/content_image_gallery_snippet.php
SYSPATH/classes/Debug.php
SYSPATH/classes/Kohana/Debug.php
SYSPATH/classes/Date.php
SYSPATH/classes/Kohana/Date.php
SYSPATH/views/kohana/error.php
Core
date
libxml
openssl
pcre
zlib
filter
hash
Reflection
SPL
sodium
session
standard
cgi-fcgi
mysqlnd
PDO
xml
calendar
ctype
curl
dom
mbstring
fileinfo
ftp
gd
gettext
iconv
json
exif
mysqli
pdo_mysql
Phar
posix
readline
shmop
SimpleXML
sockets
sysvmsg
sysvsem
sysvshm
tokenizer
wddx
xmlreader
xmlwriter
xsl
Zend OPcache
USER

string

(8)

 "www-data"

HOME

string

(8)

 "/var/www"

HTTP_CONNECTION

string

(10)

 "Keep-Alive"

HTTP_HOST

string

(14)

 "primanapady.cz"

HTTP_ACCEPT_ENCODING

string

(7)

 "br,gzip"

HTTP_IF_MODIFIED_SINCE

string

(29)

 "Tue, 03 Aug 2021 20:25:15 GMT"

HTTP_ACCEPT_LANGUAGE

string

(14)

 "en-US,en;q=0.5"

HTTP_ACCEPT

string

(63)

 "text/html,application/xhtml+xml,application/xml;q=0.9,*/*;q=0.8"

HTTP_USER_AGENT

string

(40)

 "CCBot/2.0 (https://commoncrawl.org/faq/)"

PATH_INFO

string

(0)

 ""

KOHANA_ENV

string

(10)

 "production"

SCRIPT_FILENAME

string

(54)

 "/var/www/primanapady.cz.www.bootstrap/public/index.php"

REDIRECT_STATUS

string

(3)

 "200"

SERVER_NAME

string

(18)

 "www.primanapady.cz"

SERVER_PORT

string

(3)

 "443"

SERVER_ADDR

string

(14)

 "185.33.146.233"

REMOTE_PORT

string

(5)

 "50498"

REMOTE_ADDR

string

(13)

 "34.207.247.69"

SERVER_SOFTWARE

string

(12)

 "nginx/1.14.2"

GATEWAY_INTERFACE

string

(7)

 "CGI/1.1"

HTTPS

string

(2)

 "on"

REQUEST_SCHEME

string

(5)

 "https"

SERVER_PROTOCOL

string

(8)

 "HTTP/1.1"

DOCUMENT_ROOT

string

(44)

 "/var/www/primanapady.cz.www.bootstrap/public"

DOCUMENT_URI

string

(10)

 "/index.php"

REQUEST_URI

string

(65)

 "/clanek-292854-usporna-opatreni-v-domacnosti-maji-ted-vyssi-efekt"

SCRIPT_NAME

string

(10)

 "/index.php"

CONTENT_LENGTH

string

(0)

 ""

CONTENT_TYPE

string

(0)

 ""

REQUEST_METHOD

string

(3)

 "GET"

QUERY_STRING

string

(0)

 ""

FCGI_ROLE

string

(9)

 "RESPONDER"

PHP_SELF

string

(10)

 "/index.php"

REQUEST_TIME_FLOAT

float 1639045193,5505

REQUEST_TIME

integer 1639045193
Publikováno: 19. 1. 2021, Autor: Redakce, Profil autora: Redakce